As a small business owner or entrepreneur, you probably know that it's a good idea to get started using social media but may be wondering where and how to get started. In this article, I'll be going four steps that will help you establish your business with a social media presence and get a good, solid start reaching your target market, creating a community and engaging with your customers. It's important to plan out how you want to approach social media to ensure that your efforts are efficient and effective.
STEP 1: Goals, Branding and Target Audience
Your business has goals and your social plan should too. It's also a good idea to identify your branding objectives to help guide you in creating your social media plan. Tie your branding objectives to your business goals. If your goal is to gain more customers, then one of your social media goals would be to increase your visibility (let people know you exist). Another goal would be to use social media to engage with your customers to give them a sense of who you are, what you do and what your business offers.
Your social media presence will be a reflection of your business so it's important to think about the tone you want to use for your social media posts, the images you use and the ad campaigns that you run. These will be the parts of your social media presence that will leave an impression with your audience so you want to have some planning and strategy behind. Your social media channels should also work together with your other online business channels like your website.
Think about how you would describe your business. What words would you use? What words do you want your customers to think of when then think about your business? These are the words you want to keep in mind when planning your posts for social media. They should help drive what content you post and how you present on social media.
Knowing who you want to reach is very important. What does your target audience look like? This includes general demographics like gender, age, occupation, income level and location. You will also want to think about what key interests your target audience has as well. Taking some time to think about this will help you craft content that to post on your social media channels as well as for any ad campaigns you run.
STEP2: Figure Out Which Social Media Channels To Use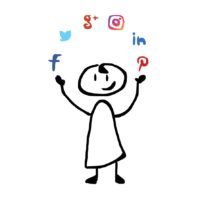 It can be tempting to think that you need to be on every social media network that exists. In part, because sometimes it can be difficult to know which social networks are best for you and your business (this is where knowing your target audience is helpful.) I also attribute this feeling to FOMO –Fear of Missing Out. What if don't join Instagram or Facebook? Are you missing out on opportunities to get new customers or leads? The thing to keep in mind is that each social network reaches their audiences in different ways and each one can serve a different and distinct purpose.
When I talk with new clients about what social networks we should focus our time and effort on, I always ask who their target market is because that is a big driver of how to decide which social networks to use. For example, I have a client that provides services to parents of babies and toddlers. The social networks that have worked best for us are Facebook and Pinterest. Why? Because the majority of her clients are moms and moms tend to hang out more on Facebook and Pinterest. We don't focus on LinkedIn at all and do very little on Twitter because those social networks are not drivers of traffic and leads for this business. For other clients who want or need to reach a more professional audience or who focus on B2B, then I often recommend that they have a strong presence on LinkedIn.
The two most important factors in deciding which social networks to use are 1: Knowing your target audience and 2: Researching if your target market spends time on that network. A third factor to consider is how that social network works. For example, Facebook is a place where people engage in conversation, sharing and reacting to posts. With Pinterest or Instagram, it's about sharing visual content. Instagram encourages social interaction with visual content and Pinterest encourages sharing or saving content as well as driving traffic to a specific site.
STEP 3: Find The Right Tools To Get The Job Done
There are a number of social media management tools that can be used to help you manage your social media posting and presence. You don't necessarily need the biggest, shiniest and most expensive tool out there to be able to manage your social media. You may even want to use a combination of tools that allow you to most effectively manage your social media.
A few things to keep in mind which research a social media management tool:
Find a tool that allows you to post across several different networks. Some tools do a better job of this than others so if they offer a free trial, you might want to sign up and try it out before joining a paid plan.
Take a look at the features each social media management tool offers and decide which options are most important to your social media plan and goals.
Look for a tool that offers brand and keyword monitoring and mentions. You want to know when someone says something about your business so you can respond if necessary as well as look for mentions of keywords that can help you reach new leads and customers.
Most social media management tools will offer you the ability to generate reports on your social media performance. Monitoring and measuring the effectiveness of your efforts will help you to continue to refine your content and message but it can also help you identify areas or content that aren't working so you can focus your efforts more on what is working.
If you will have a team or more than one person helping to manage your social media, then look for a management tool that will allow for multiple members. Some social media management tools will charge quite a bit for an additional team member but there are also some great tools out there that don't. Find what works for your budget. (As I've used a number of these tools, I will provide my clients with suggestions for what tools I think would work best for them.)
STEP 4: Monitor and Measure
Many people will focus on growing their following more than they will focus on whether their efforts are being effective. Let me just say that a large following does NOT necessarily ensure that your social media efforts are helping you reach your goals. Yes, you do need to have some kind of following in order to not just be shouting into a vacuum, but that's not all you should focus on. Engagement is a much better indicator of how effective your social media efforts are.
How are people engaging with your content/posts?
What kinds of reactions are you getting?
What kinds of posts get the most engagement?
Answering these questions on a monthly or weekly basis will help you to plan your future content and posts.
You will also want to monitor for mentions of your business. How are people talking about your business? If they talking positively, then respond and tell them thank you (when appropriate – not all mentions of your business require a response.) If you find a negative comment or if a customer has a question, then that makes for a great opportunity to respond and gain or keep a customer.
BONUS TIP
Consider setting aside a budget for advertising. This is a great way to be able to gain insights about your target audience and what they will engage with. It's also a good way to jump start your social media presence. Advertising on social networks doesn't have to break the bank and done right, even a small ad budget can yield big and informative results.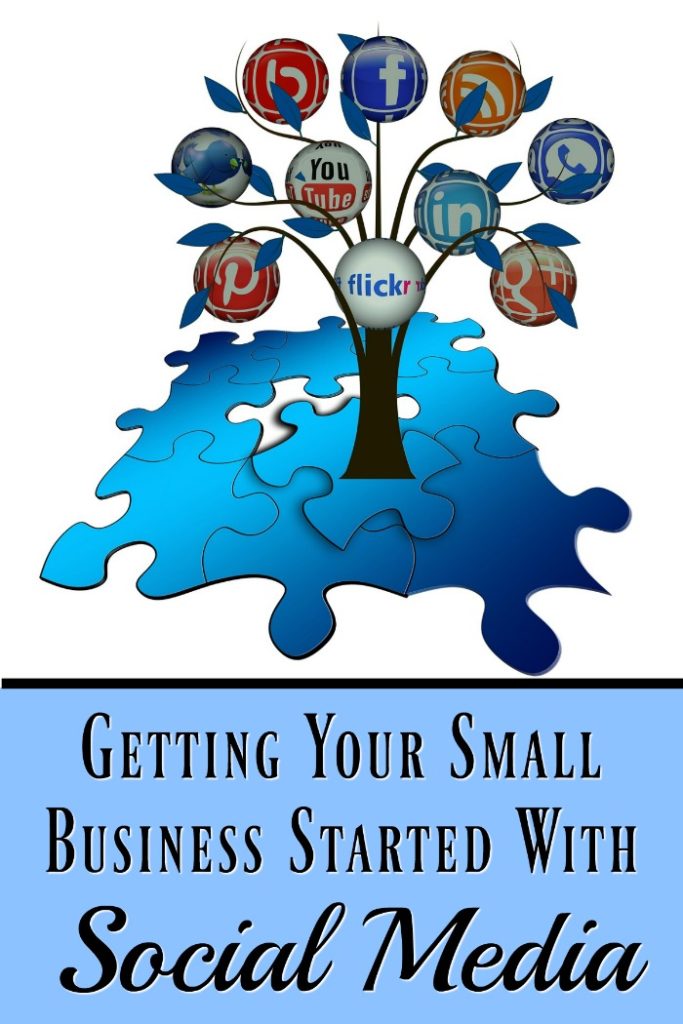 Want help jump staring your social media presence or with ads?
As a social media virtual assistant, I can help you create a social media strategy, determine the best social networks for your business, find the right tools and help you monitor and measure your efforts. I also offer Social Media Set-Up Packages to help set up your social networks. I can also work with you to set up ads on different social networks and I offer special Facebook Ads Packages.