"Hearing that Google Reader is shutting down is like hearing that your favorite old bookstore is closing," writes The New Yorker's Joshua Rothman.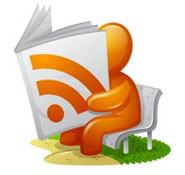 Google is spring cleaning, first on the list is Google Reader which will officially shutter on July 1, 2013. Do you use Google Reader? I do. I am seriously bummed with it's death. However due to declining usage, Google is putting down the Reader so we'll need to come to terms with this.
Why Use a Reader?
In a nutshell, a RSS reader is a tool, a tool for getting information from other people so you don't have to keep going to their website to get updates.  You subscribe and updates are sent to your Feed Reader automatically, allowing you to read it whenever you want all in one place. Google Reader is such a tool,  an aggregator or in other words a feed reader, news reader, or RSS reader and if you like all your news in one spot from headlines to your favorite blogs then using an aggregator is a great tool. Many use it to aggregate news and analysis and have used it for years.
The good news is that you have until July 1st before it's officially GONE.  Before jumping onto the next reader train, let's take your feeds from Google Reader and export them into an XML file. By doing this you will then be able to import your feeds into your new RSS reader of choice. It's easy peasy!
How to Export Your RSS Feeds From Google Reader:
1. Login to Google Reader (if you're not already signed in to your Google account, it may ask you to do so).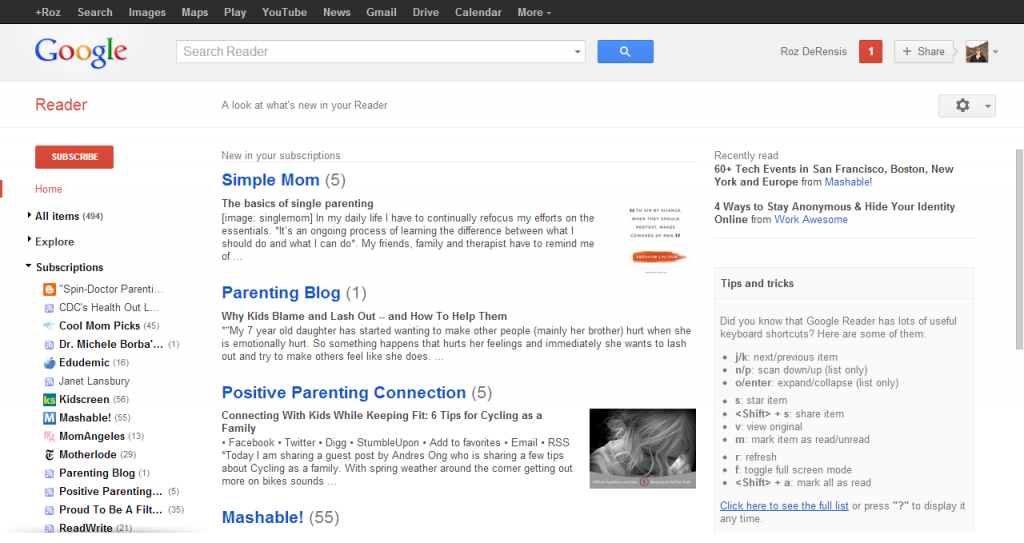 2. Go to the Google Takeout Page. Click on the "Create Archive" button to start creating your file.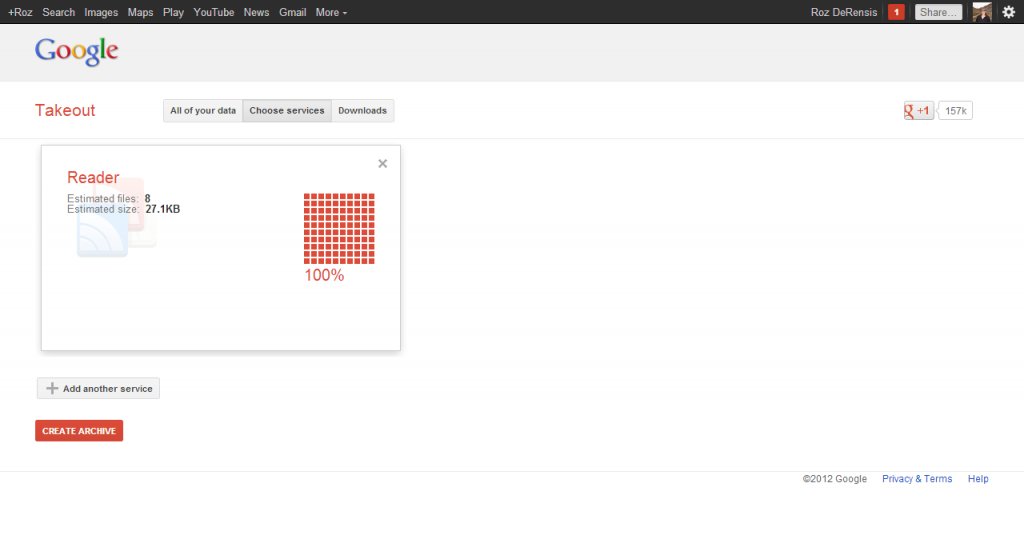 3. Download your content. You'll be asked to verify your password before the download begins.  Google will download a .zip to your computer.

The zip file can be used by a range of Reader alternatives, so it's definitely worth having. Inside of the Zip file, there is another file called "subscriptions.xml" Once you choose your new feed reader, you can import this file to add all of your reader subscriptions to the new service. This won't mark which items have been read or may have starred, but at least it's a time saving short-cut to getting all of your feeds into your new feed reader.
Stay tuned for our next post with an overview of some Google Reader alternatives.
Where you able to successfully export your feeds and then import them into a new feed reader?