Engaging in online media and maintaining your social presence online is time consuming, and it can quickly become overwhelming as well. This is especially true if you are new to using social media. A Social Media Virtual Assistant (SMVA) is someone who can get you set up on different social networks, streamline systems for maintaining your social media presence, and help save you time in the long run.  They understand how different social networks function and can get you up and running so that you make the best use of your time and resources online.
Here are few tips to help you make the most of your Social Media Virtual Assistant:

1. Have a good idea what your goals are. Do you want someone to help you create and maintain your profiles? Implement an overall social media strategy? Provide consistent updates and distribute your new content? Do you need someone with experience editing and distributing videos? Does the SMVA need to know how to help maintain the backend of your blog or help with the more technical aspects of blogging? Having an idea of what you want to the SMVA to do will help you to look for an assistant who has the skills to provide the type of assistance you want. You should also be comfortable with delegating tasks and communicating consistently and clearly.
It typically takes between 60-90 days for an assistant to fully understand the client and integrate with their business. You need to be especially prepared to provide information and be responsive during the early days of the working relationship.  It is also important to understand that while a SMVA can implement social media and provide suggestions on how to use it effectively, the content itself must come from the business owner.
2) Research your assistant. As with any industry, Virtual Assistants provide a wide variety of skills and services. There are Virtual Assistants who provide a combination of administrative and business services along with social media assistance, and there are Virtual Assistants who focus almost solely on providing Social Media assistance. This is an important distinction that business owners should be aware of. Be sure to ask potential SMVAs about their skills and experience with social media prior to working together. Seek an SMVA who is active in social media themselves and who understands the rules and etiquette of the top social media networks. If someone is advertising as a SVMA, yet they've barely used Twitter, they just signed up for Facebook or their blog has only a couple of posts, then they may not be highly experienced in the field. Google an assistant by their name and by their business name and scope out their existing profiles. Since social media is used to increase online visibility, and you're hiring an assistant to help you do this, don't you want to see how they present themselves online?
3) Seek a Social Media Virtual Assistant who is a professional. Do they do this full time at this or do they offer it part time in addition to working another job? Do they have clear business policies and a clear pricing structure?  Can they provide testimonials from other clients or examples of their work? The assistant should ask you specifically what your overall goals are and what you want help with. The assistant should provide you with a draft that shows how they will assist you, what platforms you should use and references that back up their claims of expertise.
4) Understand that a Social Media Virtual Assistant is different than an existing employee. An employee who has a personal profile on Facebook that they use for connecting with friends and family does not necessarily understand how Facebook can be used by a business or a brand. Hiring a SMVA does not preclude also using an existing employee to help with social media efforts; an SMVA can become part of them team and add his or her expertise. Including employees or other assistants can make hiring a SM Virtual Assistant a cost-efficient option, as the Virtual Assistant model typically operates on the benefit of paying only for the hours you need.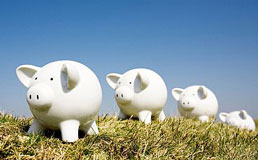 5) Budget wisely. Most Social Media Virtual Assistants charge by the hour. Some will have set price packages of services either for social media profile set up or a flat fee for a certain amount of maintenance. Average hourly rates can vary depending on the SMVA's skills and expertise. If a SMVA has highly specialized or technical skills, expect to pay a higher hourly rate. The benefit of working with a Virtual Assistant is that you only pay for the hours need. But if you are on a budget, make good use of your time with your SMVA. Be sure to keep the lines of communication open and clear and be detailed about what you need done.
Doing your homework on Social Media Virtual Assistance before you start on your outsourcing journey will greatly improve your chance for a successful partnership. Contact us today for more information or a free consultation.